A powerful tool to feeling better and recovering from injuries.
Massage Therapy
---
Massage therapy can help you loosen up, gain mobility, and decrease stress throughout the body at any stage of your treatment. Regardless if you are an athlete, accountant, student, or retired you can benefit from bodywork.
---
Our office has a wide range of styles depending on your needs. These include, swedish, deep tissue, cupping, instrument assisted, and even PNF stretching. Massages at Synergy can be focused on a certain area of complaint or full body. Experience the benefits of a targeted massage treatment plan such as:
Decreased anxiety.
Enhanced sleep quality.
Greater energy.
Improved concentration.
Increased blood circulation.
Reduced fatigue
Reduced inflammation and swelling
Reduction in joint stiffness
Loosens tight muscles
Promotes lymphatic drainage
Aides in the development of muscle and connective tissue reconstruction
Decreases scar tissue formation
While eliminating anxiety and pressure altogether in this fast-paced world may be idealistic, massage therapy can, without a doubt, help manage stress, reduce pain reduction, and expedite healing.
Not All Massage is Created Equal.
Set up an appointment today to manage stress, reduce pain, and expedite healing.
Contact Us
Learn More About Massage Therapy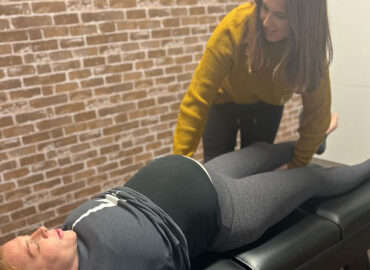 Experience holistic prenatal chiropractic care designed to ease pregnancy discomforts and prepare your body for a smoother, healthier birthing journey.
Chiropractic care is the leading natural and non-invasive approach to treating chronic spinal pain and musculoskeletal conditions.
Specializing in orthopedic, manual and sports physical therapy, we provide patients with the greatest potential for recovery from injury and/or underlying dysfunction.
---