The Power to Accelerate and Improve Recovery
Game Ready Cold Compression
---
The revolutionary Game Ready® System combines a powerful, portable control unit and a complete range of ergonomic, dual action wraps to bring proven active cold and compression therapies together like never before. For acute musculoskeletal injuries and post-op rehab, Game Ready's patented ACCEL® Technology (Active Compression and Cold Exchange Loop) works unlike anything else to help you heal faster and recover better.
---
Game ready cold works faster, penetrates deeper, and lasts longer.
Game Ready's active compression squeezes greater benefits out of cold therapy alone. Using patented spacesuit technology, Game Ready's circumferential envelope wraps the injury or surgery site. Pneumatic compression works to conform the wrap to the contours of the body, assuring better surface contact and thus more effective cooling. Head to head infrared thermal imagery shows that Game Ready provides faster, deeper, and longer-lasting cold than other cryotherapy products.
Why Choose Game Cold Ready Compression
Whether you are a surgery patient in post-op rehab or an elite athlete with a sports injury, you want to get back into action as quickly as possible. For you, passively treating symptoms isn't enough. You want to proactively accelerate your recovery. Thousands of physicians, sports medicine chiropractors, physical therapists, and teams in virtually every professional sport choose Game Ready.
Reduces narcotic consumption and allows earlier discontinuation of pain medications.
Improves range of motion and key, measurable physical therapy milestones.
Increases your satisfaction with the recovery process.
Improves surface contact for faster, deeper, longer-lasting cooling.
Decreases pain, muscle spasms, edema, and swelling.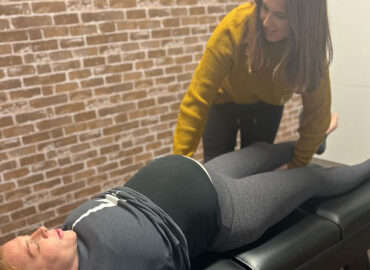 Experience holistic prenatal chiropractic care designed to ease pregnancy discomforts and prepare your body for a smoother, healthier birthing journey.
Chiropractic care is the leading natural and non-invasive approach to treating chronic spinal pain and musculoskeletal conditions.
Specializing in orthopedic, manual and sports physical therapy, we provide patients with the greatest potential for recovery from injury and/or underlying dysfunction.
---